INSPIRED BY KINDNESS, KIDS & THE QUEST FOR QUALITY OF LIFE FOR ALL.
Hi, my name is Lyle Benjamin. I'm the founder of three nonprofit organizations, 16 Things Kids Can Do, Planned Acts of Kindness, and One Planet One People.
I didn't start out wanting to change the world, I just wanted to repay a debt. When I was a child, I had a difficult family life and I started working when I was 11 years old in New York City just to get out of the house.
During the course of my work, I met people who worked in owned other stores on the block and some of these people took an interest in me and would stop by the florist where I work and invite me to lunch where we sit and talk.
And there I was thinking why are they doing this, I'm an 11–year-old snot nose kid who knows nothing about anything and they're taking time out of their day to be nice to me. Definitely not the same treatment I was getting at home.
And this continued with parents of friends, teachers at school, and places where I worked and I grew to realize that these people were really a lifesaver for me. I appreciated their acts of kindness so much that I wanted to become an attorney and devote my life to helping others because of the kindness that I was shown.
So after going to law school and being offered a job with the Attorney General's Office in Albany, New York, I decided the profession wasn't compatible for my goals of helping people.
I then turned a college sideline business into a full-service design, marketing, and printing company where I created a prototype for a national self-help magazine. I sold my printing business and moved to New York City and pitched it to Time Warner and Kable News. Both companies offered me contracts, and six months later I published "Relationships Today" the first national newsstand magazine exclusively devoted to helping people with all types of relationships: intimate, family, friendship, and work.
Over the years I've done many successful entrepreneurial businesses but then about 12 years ago I realize that I strayed from my original path of helping people. I was making companies look good through my event planning business but that wasn't what I was supposed to be doing to repay my debt.
So, I gave it all up and started my first nonprofit, 16 Things Kids Can Do, and then in November 2016 after the election, I realized that the country was going to go down a path that was going to get more and more divisive and people would end up dying because of it.
So I created a program called Planned Acts of Kindness, where I gamified Karma, and the more you do the greater your rewards. Over the next couple of years, I added more and more programs based on kindness, and in 2019 Planned Acts became its own nonprofit.
And in that same year, I was asked by Simon property group to create a program for Earth Week, and I created One Planet One People and over the next couple years I created more and more programs under One Planet One People so that in 2021 it became its own nonprofit also.
The problems of the world — climate change, pollution, pandemics, war, and social, economic, and health inequities — are not going to be solved by governments and companies alone, they're going be solved by ordinary people like you and I working together on common causes with a common focus.
This decade is going to determine Quality of Life for billions of people on the planet. And like it or not we're all in this together. We must stop the fractional approach institutions and governments use to solve these issues because — as the pandemic has shown — it simply doesn't work.
We must cooperate to succeed. We must cooperate to survive.
So, I've written a book entitled ONE: The Fight for Survival of the Human Race which goes into the 40+ collaborative programs and initiatives that individuals and institutions can use to push back on these global issues and provide quality of life for kids, people, and the planet.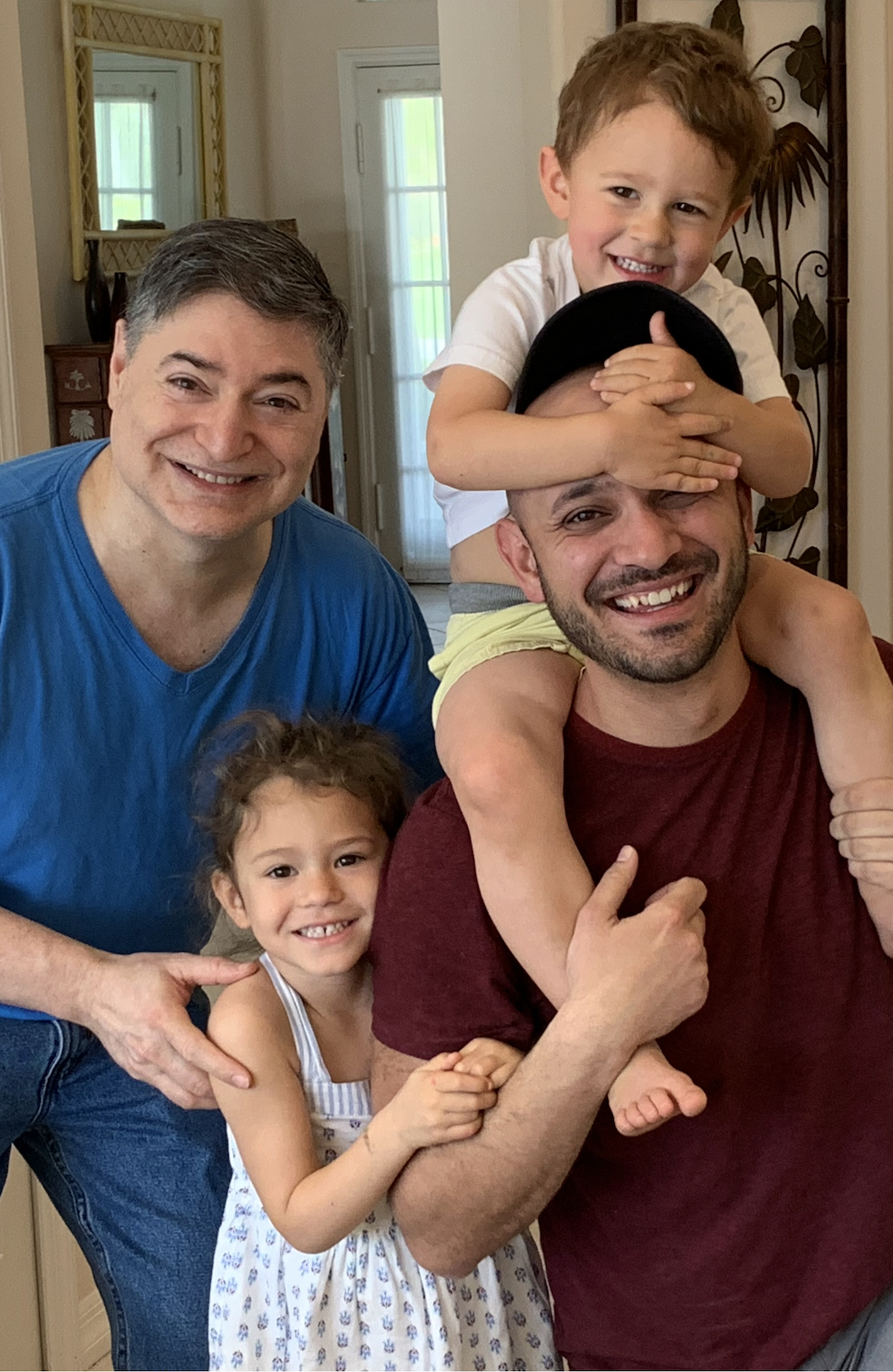 Lyle with his nephew, Matt, and his family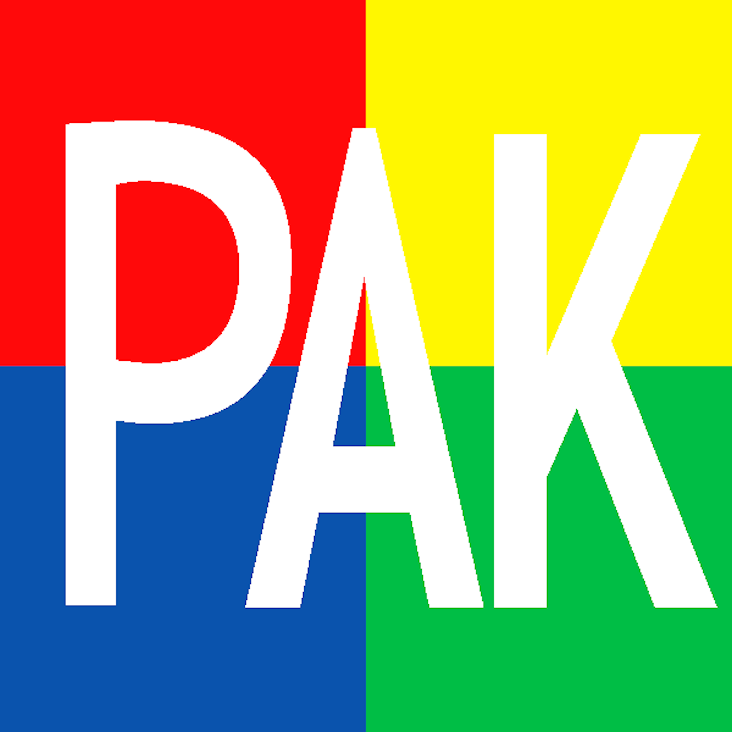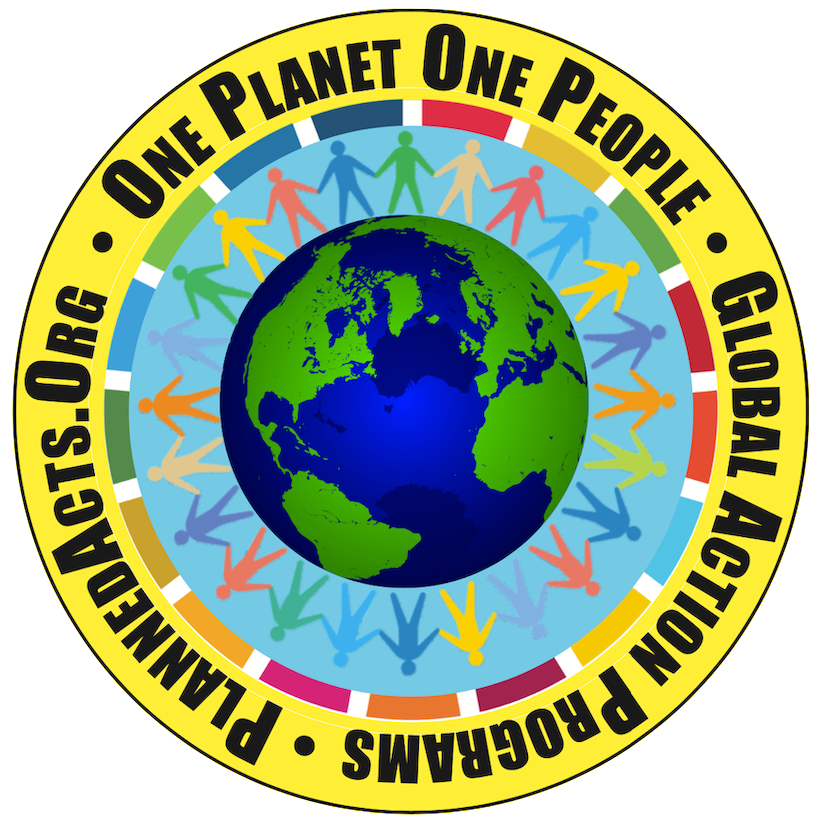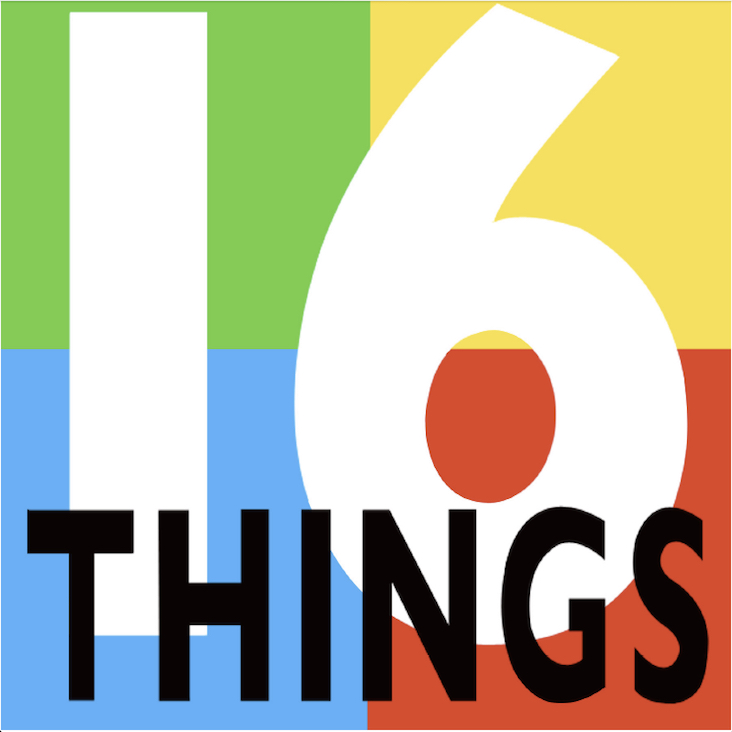 Whether the purpose of your journalism is to inform, report, influence, persuade or entertain, I propose that there is a critical need for the people and institutions with the power to reach the masses add-in a crucial element of Social Responsibility into their media.
The simple reason is this: The world is in crisis and this decade will determine quality of life for billions of people on the planet. Whatever new disaster that is unfolding in front of you, you have several choices: 1) report on it and move on; 2) ignore it because it doesn't fall in your sphere; and 3) report, update and share more content involving this subject.
The limitation with these approaches is that we are at a time when we can no longer afford any delays in pushing back the tipping point issues — climate change, pollution, pandemics, war, and social, economic and health issues — the people and institutions with the power to do something about it are doing nothing at worst, or at best a fraction of what they could and should be doing.
The Time for Global Citizenship is Now
Whatever the method, objective or audience of your communication and media I propose a fourth choice: A "One Planet One People" tie-in where you can:
add the "One Planet One People" seal in the bottom corner of your broadcasts
automatically "Host & Post" the daily Planned Acts of Kindness on your website, newspaper, magazine, bulletin, etc.
add a program logo and link at the end of your media messages
add a call-to-action campaign
talk with me about developing a custom approach specific for your objectives
In addition to your audience, the benefits to you and your organization are enormous. By your association and support of our NPO's Quality of Life Mission, your voice and reach will be amplified through positive CRS, HR, PR, Branding and Revenue.
When the survival of the human race depends on it, it is imperative that we give all audiences the opportunity to make choices as well. For its only by working together can we succeed.
So, please ask yourself these questions: Would this be worth doing if it adds to people's Quality of Life on a local, national, or global scale? Would it be worth doing if it extends the time you have to do what you love for the people you care about?
The Time to Step-Up & "Be The Hero" is Now
Please give me the opportunity to connect with your humanity and your audience, and I will give you a show that brings out the passion in your people. With that connection, we may certainly find others that can join the cause and make a planetary difference in the lives of others.
It will only happen because you stepped outside your comfort zone. So, I thank you in advance and I look forward to our collaboration. Thank you.
Lyle Benjamin
BOOSTING CSR, HR, PR, BRANDING, REVENUE & ROI
98%
KINDNESS, CIVILITY & QUALITY OF LIFE
100%
SOCIAL, ECONOMIC & HEALTH INEQUALITY REFORMS
92%
SOLUTIONS TO THE TIPPING POINT ISSUES
96%
SOLVING SUSTAINABILITY & THE UN 17 SDGs
94%
SOURCING GAME-CHANGING SUSTAINABLE & GREEN PRODUCTS, SERVICES & GOODS
88%
CREATING WORK/LIFE BALANCE
96%
GROUNDBREAKING MENTORSHIP & LEADERSHIP TRAINING
92%
The Importance of Embracing Change Culture & Collaboration
Open Letter: 
This letter took me ten years to write, but nothing worthwhile is ever really easy. It takes effort. Reading this will only take about 2-minutes of your time, but it still won't be easy.
Understanding the systems created to solve pressing social problems on a large scale isn't easy. And going from understanding to action to help solve these issues is even harder.
The biggest obstacle to us ever being really successful is that we use a fractional approach to solving global social issues. It hasn't worked in the past, it's not working today, and it won't work in the future.
Look no further than our response to the pandemic, and you'll see what I mean. And that's how we're trying to solve the other tipping point issues of climate change, pollution, overpopulation, war, and terrorism.
The fractional approach won't work with these issues as well. The world will be exposed to the same deadly consequences as it has from COVID-19 … loss of quality of life for billions of people that results in poverty, starvation, sickness, and death.
My name is Lyle Benjamin, and I've spent the last ten years developing social responsibility systems that are designed to work from the grassroots up by engaging individuals on a collective basis to the top-down by working with institutions.
Planned Acts of Kindness and One Planet One People are built on the principles of collaboration, and our programs and initiatives are fully aligned with the United Nations' 17 SDGs (Sustainable Development Goals) of 2030.
Only by working together will we have a chance of pushing back against the tipping points that will end the quality of life on this planet.
Do you have an open mind where we can work together on solving these problems?
Do you have "The Right Stuff?" There are five qualities and characteristics — desire, determination, willingness to learn, willingness to take action, and commitment to put in both time & effort — you need to develop to move from being an ordinary individual into someone who really wants to be an influencer/hero and make things happen in a big way.
Are you frustrated enough, are you upset enough, are you scared enough about our future, that you're ready to go down a different path?
Are you ready to make a difference? Are you ready to "Be The Hero"? If you are, then all you have to do is take that first step: Decide to collaborate and contact me.
We're all in this together. One Planet One People. Let's make it happen.
Stay safe. Stay well.
Lyle Benjamin
Planned Acts of Kindness
One Planet One People
212 213-0257
Support@PlannedActs.Org
ENGAGEMENT.
EDUCATION.
INSPIRATION.
ACTION.
Lyle Benjamin is an author, educator, financial advisor, and Social Responsibility Entrepreneur. He is the past publisher of the newsstand magazine Relationships Today and the Founder of three non-profit organizations dedicated to providing collaborative solutions to solving global issues that threaten Quality of Life for kids, people, and the planet.
Click on the Buttons to View Files and Download
SOUND BITES, QUOTES, TAGLINES & QUESTIONS
BOOK COVERS & SELL SHEETS
Need More Info? Want to "Be the Hero" for Your Cause,
Mission or Passion? Get the PAK App & Make It Happen.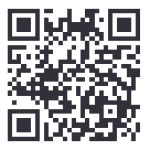 The Importance of Why You Need to Share Lyle Benjamin's "Quality of Life" Message & "Be the Hero" Programs with Your Audience …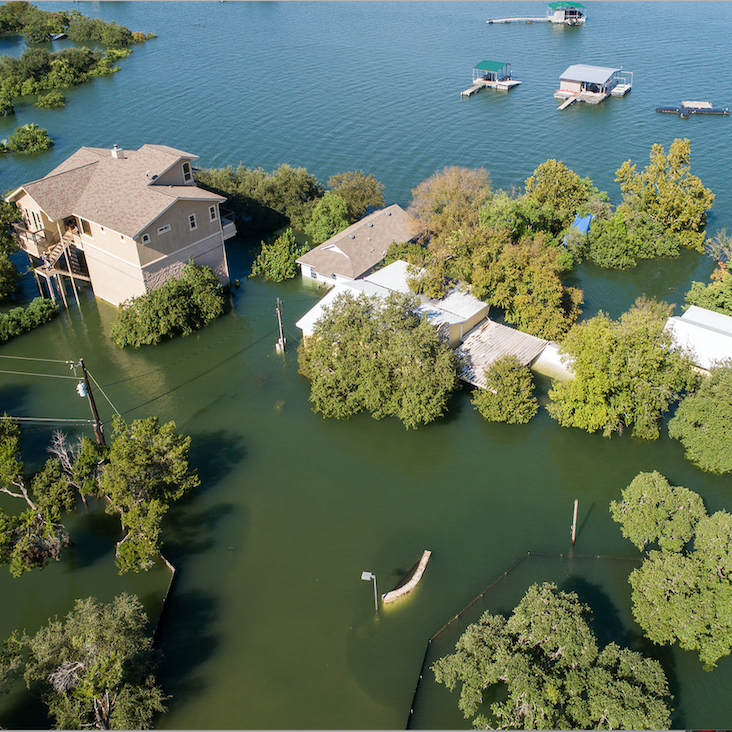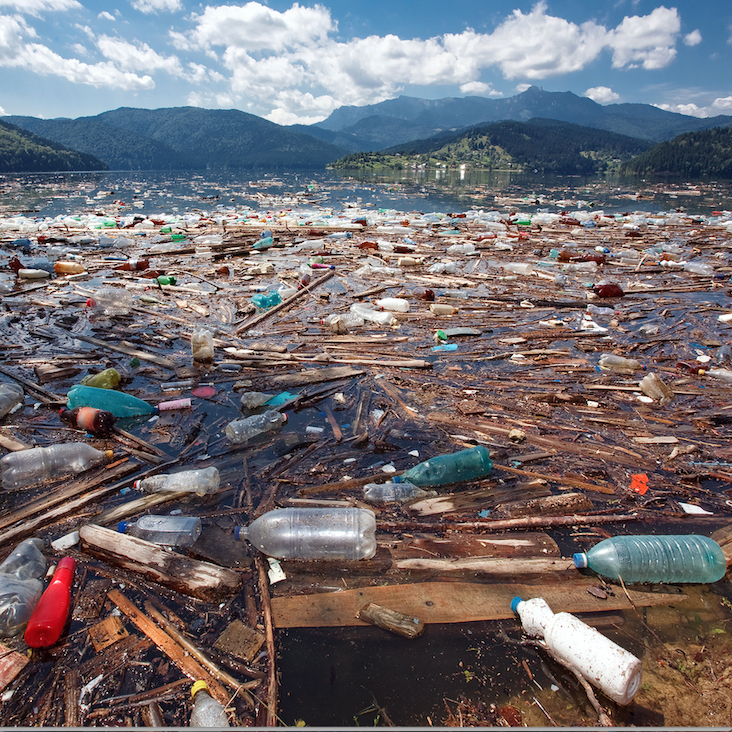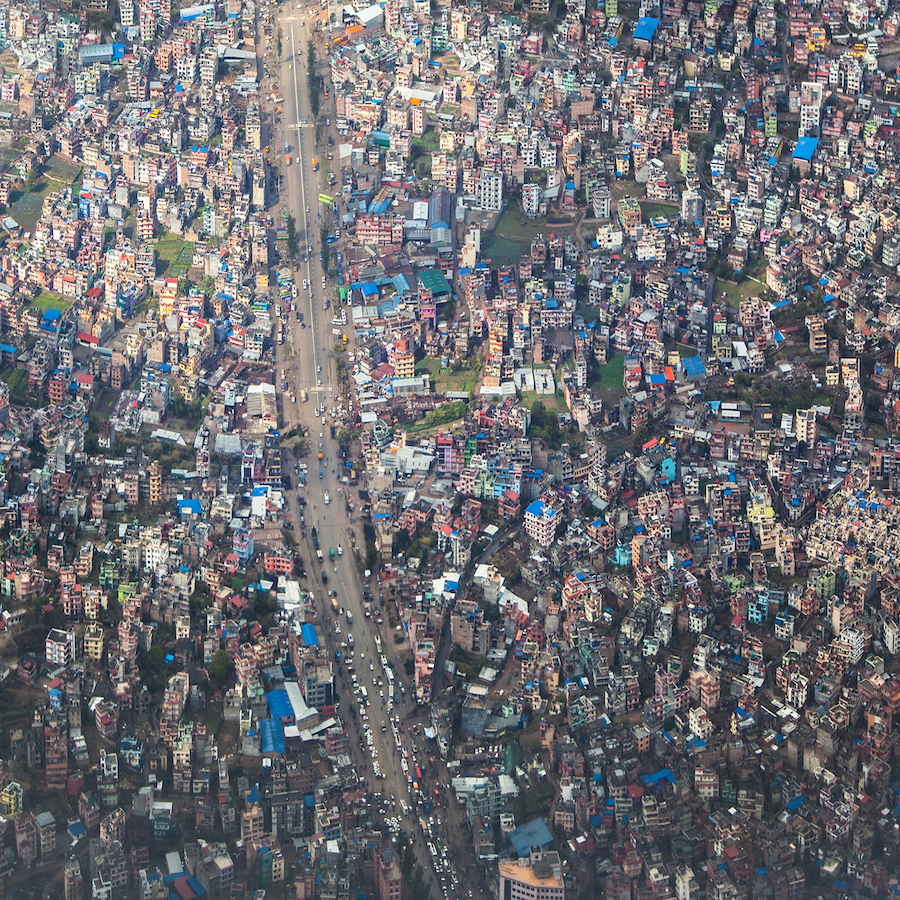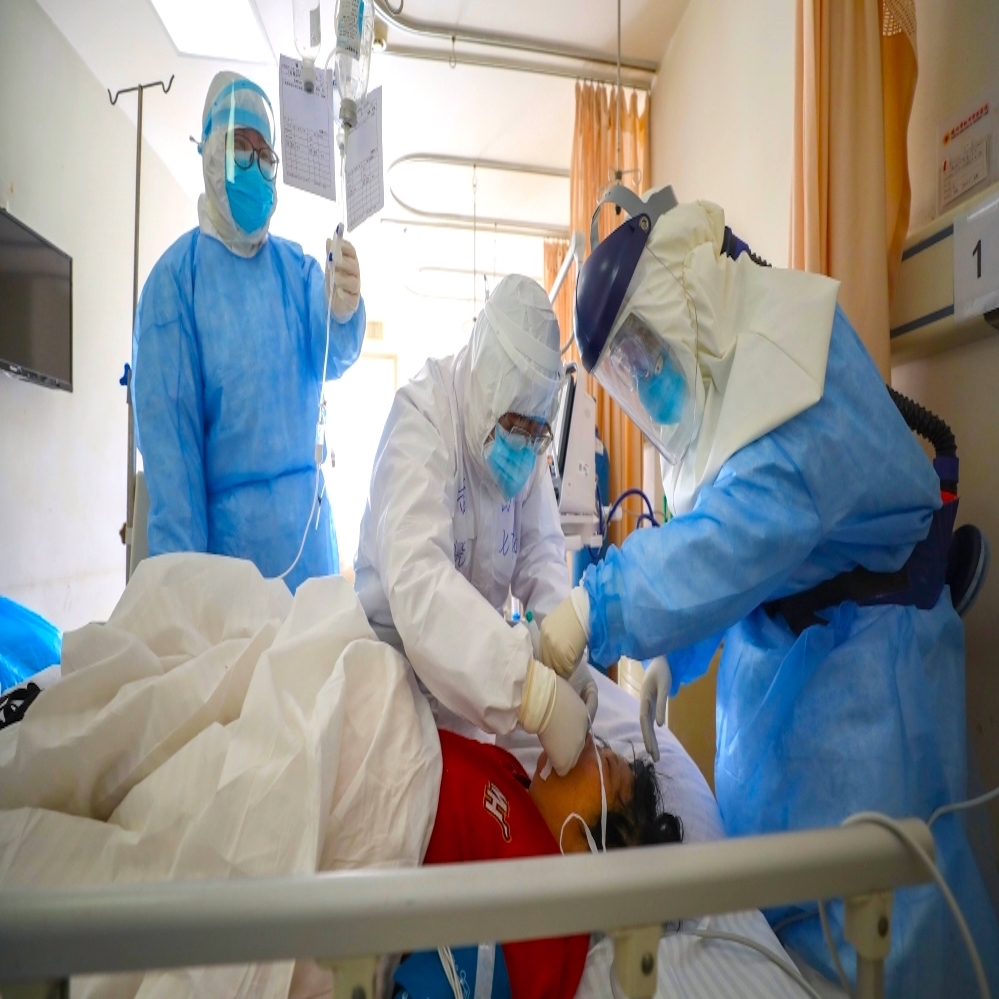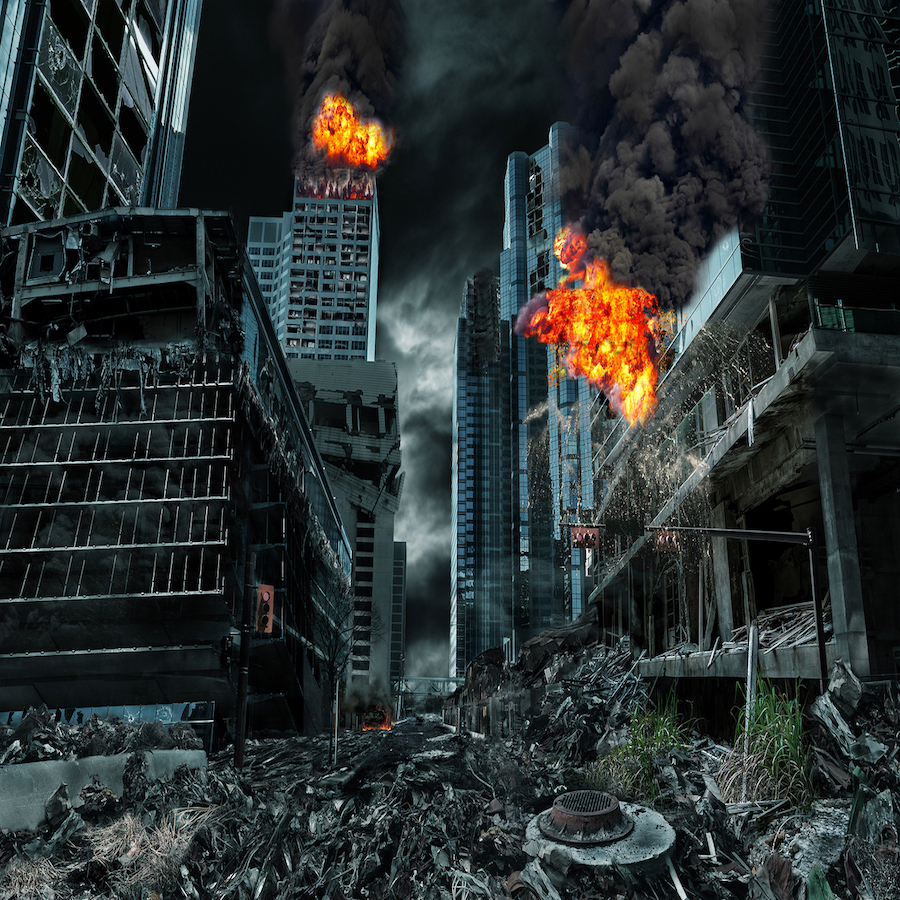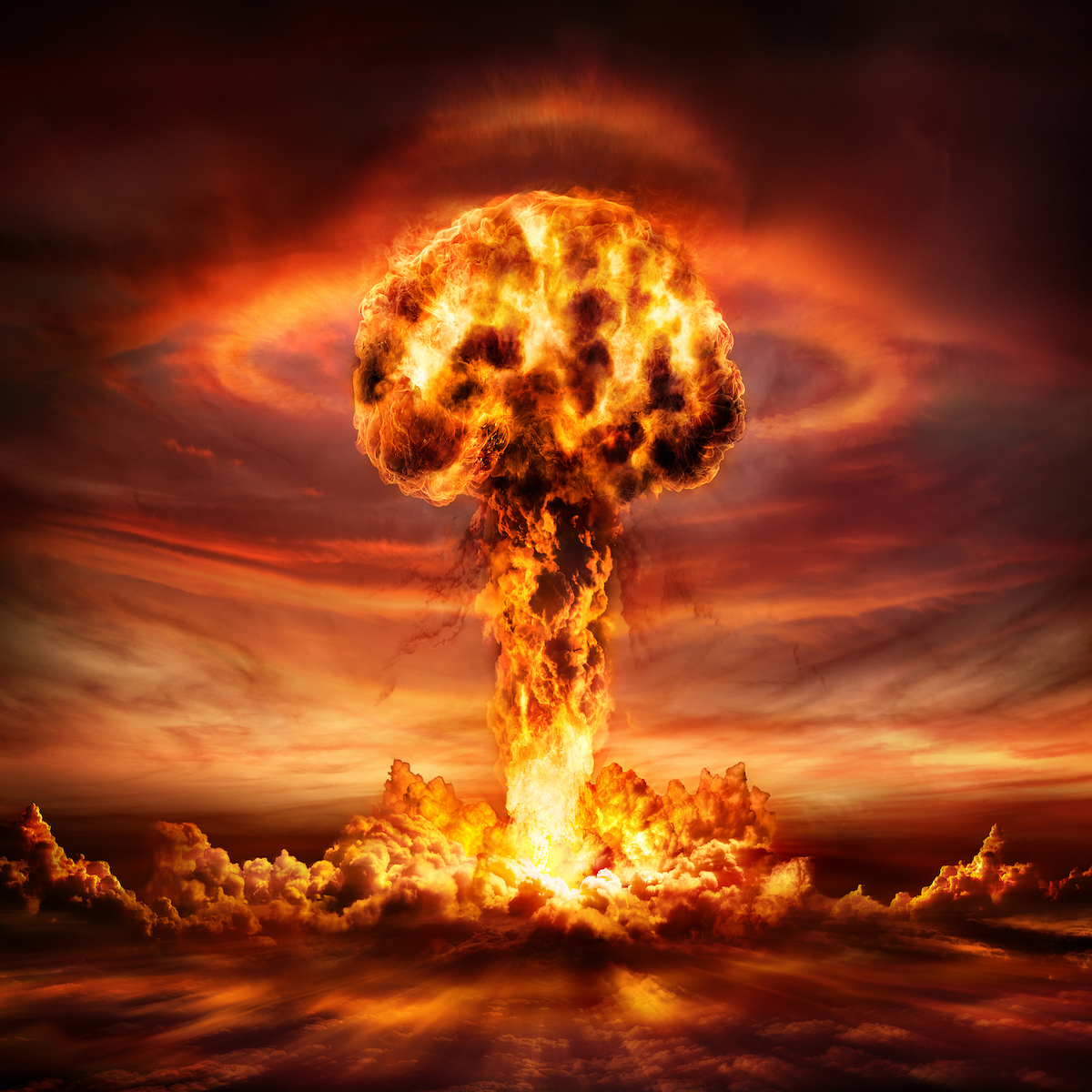 Backstory: 
Conventional Wisdom: Individuals, Influencers, Media, Organizations, and Companies should only focus on issues that impact their target audience, market, niche, or sphere because doing otherwise only distracts from their stated purpose, goals, mission, etc.
Unconventional Wisdom: The problem with this line of thinking and behavior is that even if you're successful in your niche, you run the risk and the very real possibility that one, three, or five years down the road you might not be conducting business as usual or even have a business.
We are at the tipping point for issues of climate change, pollution, pandemics, economic inequalities, food, and water inequalities, and health inequalities — where any one of these issues can overrun any business or organization on a local, national, or global scale.
If you think you're not going to be affected because you're too small or too big — well, it may be one of your key suppliers that's affected and that essentially cuts your business or kills it. It may be that your customer base is adversely affected. It may be that your geography and your infrastructure are severely damaged.
All these things are occurring today, but the real problem is when they escalate in the coming years will you have a job or a business to go to?
PROVIDING GROUNDBREAKING QUALITY OF LIFE SOLUTIONS ON SOCIAL, ECONOMIC & HEALTH ISSUES.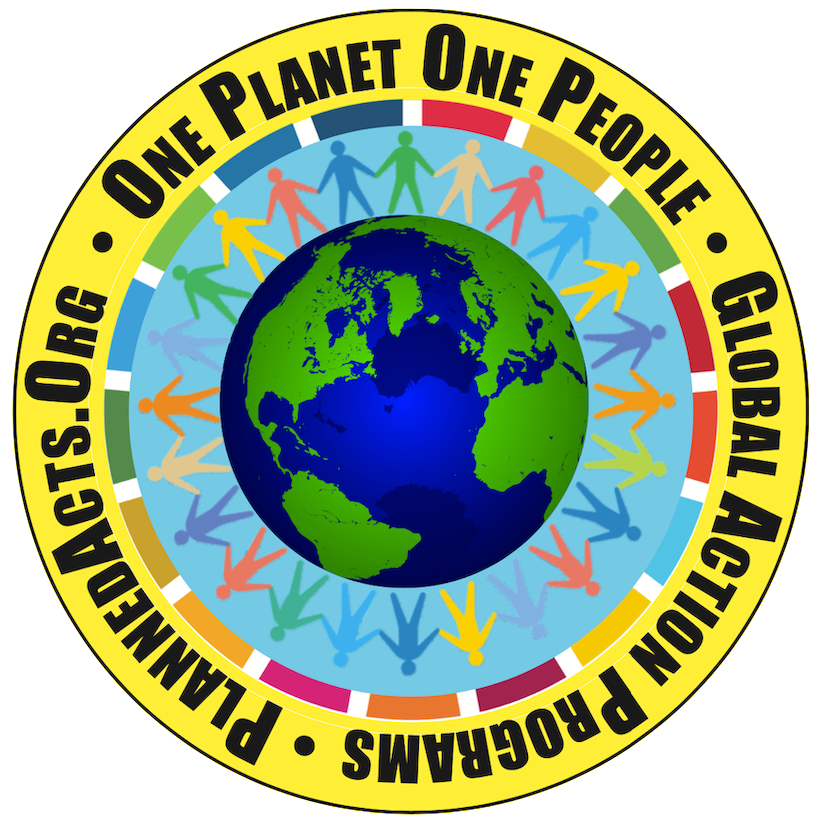 TED Talks is all about that ONE Big Idea.
Frankly, there is nothing bigger than providing Quality of Life for 8 billion residents of Planet Earth. But to actually have a realistic shot at accomplishing it, it has to be much more than an idea. It has to be a series of scalable systems that work together for both individuals and institutions and literally provide actionable solutions to national and global issues.
Your Issue, Your Cause, Your Mission is Lyle's Issue, Cause & Mission. Simply put, Lyle's Topics are Your Topics because that's what it's going to take to change the world and provide Quality of Life for Kids, People & The Planet.
ENGAGEMENTS, PUBLICITY & SOCIAL MEDIA, OH MY!
To say Lyle's "Quality of Life for All" agenda is ambitious is probably the understatement of the decade, if not the century. But what you have to understand is that we are not looking for 100% engagement, or even 50%, 25%, or 10%. One or two percent is all that is needed in the beginning to start to tip the scales in our favor.
But to do that, we need your help. We need to introduce our programs and initiatives to individuals, influencers, and institutions on a local, national and global scale. Together, we can show people how they are not powerless to affect positive change in the world … that no matter who you are, you're more connected and powerful than you might realize. Be the change you want to see in the world. Join us and learn how to "Be The Hero" for yourself, your family, and the Planet.
"Fame Fast" Publicists has designated Lyle Benjamin and his Non-Profit Organization, "One Planet One People" as their Charitable Partner. Fame Fast's team of publicists will work to create greater awareness and publicity for Lyle and his organization including promoting segments where they are featured.
Jack Canfield, Best-Selling Author of "Chicken Soup for the Soul," interviews Lyle Benjamin for an episode of Success TV
Public Speaker, Lyle Benjamin, shares valuable insights and information from his book, "The Working Dead"
Lyle Benjamin Explains the Meaning and Mission behind "Planned Acts of Kindness" and his Gamification of Karma
Speaker, Author, Educator, Entrepreneur, Lyle Benjamin, Shares how he can Connect with your Audience
Excerpt from "Conversations with the Karma Guy, Lyle Benjamin" featuring Author/Activist Jennifer Green
CREATING PROGRAMS & COURSES TO MOVE PEOPLE FROM TRADITIONAL TASK-DRIVEN WORKER MENTALITIES INTO GROUNDBREAKING MANAGEMENT, LEADERSHIP & ENTREPRENEURIAL SYSTEMS & MINDSETS BASED ON SOLVING REAL-WORLD ISSUES
CSR101. WORK/LIFE BALANCE INITIATIVES
From architecturally designed Work/Life Balance Hubs that prioritize employee quality of life in addition to sustainability and worker productively, Work/Life Balance initiatives provide additional programs for management & leadership training, team building, corporate social responsibility, global citizenship, volunteerism, community engagement, health & wellness, and supplemental custom benefits plans for employees, contractors, and their families.
QLS101. MENTORSHIP, INTERNSHIPS & VOLUNTEER LEADERS.
Helps bridge the gap between classroom education and tasked-based worker skills to objective-based analytical training based on the Proprietary PMOROS Project Management System. Both interns and volunteers work on real-world proactive and problem-solving quality of life programs ideally suited for enhanced management and leadership. Recommended by leading Colleges & Universities for undergraduate & graduate training in over 50 Disciplines.
CTM101. WORKSHOPS, COURSES & PROGRAMS.
The Work/Life Balance Collaborative Training: HR & Management training course to boost company CSR, HR, PR, Branding, Revenue & ROI through the implementation of enhanced company culture initiatives.
PMOROS Project Management System
Career Track Management 8-Foundation Certification Courses
Money Matters Mastery Financial Literacy & Planning Course: Helps you: (1) answer your financial "Why, How & What" (2) understand how money really works and the importance of securing your Financial Foundation so you can prosper and grow (3) weather life's difficulties that are sure to come (Chronic, Long Term Care, Emergencies, Taxes, Inflation, Etc.)
CTM102. CAREER TRACK MANAGEMENT & LEADERSHIP TRAINING.
Whether you are an entrepreneur, business owner, in a leadership role, in management, in the workforce, or in school — this training is for you. Through real-time work situations, we help you better understand and achieve company, organizational, and client objectives. How to properly research, analyze & synthesize information utilizing critical thinking. How to properly do project management and problem-solving using communication, research, analytics, time management & other business-related skills.